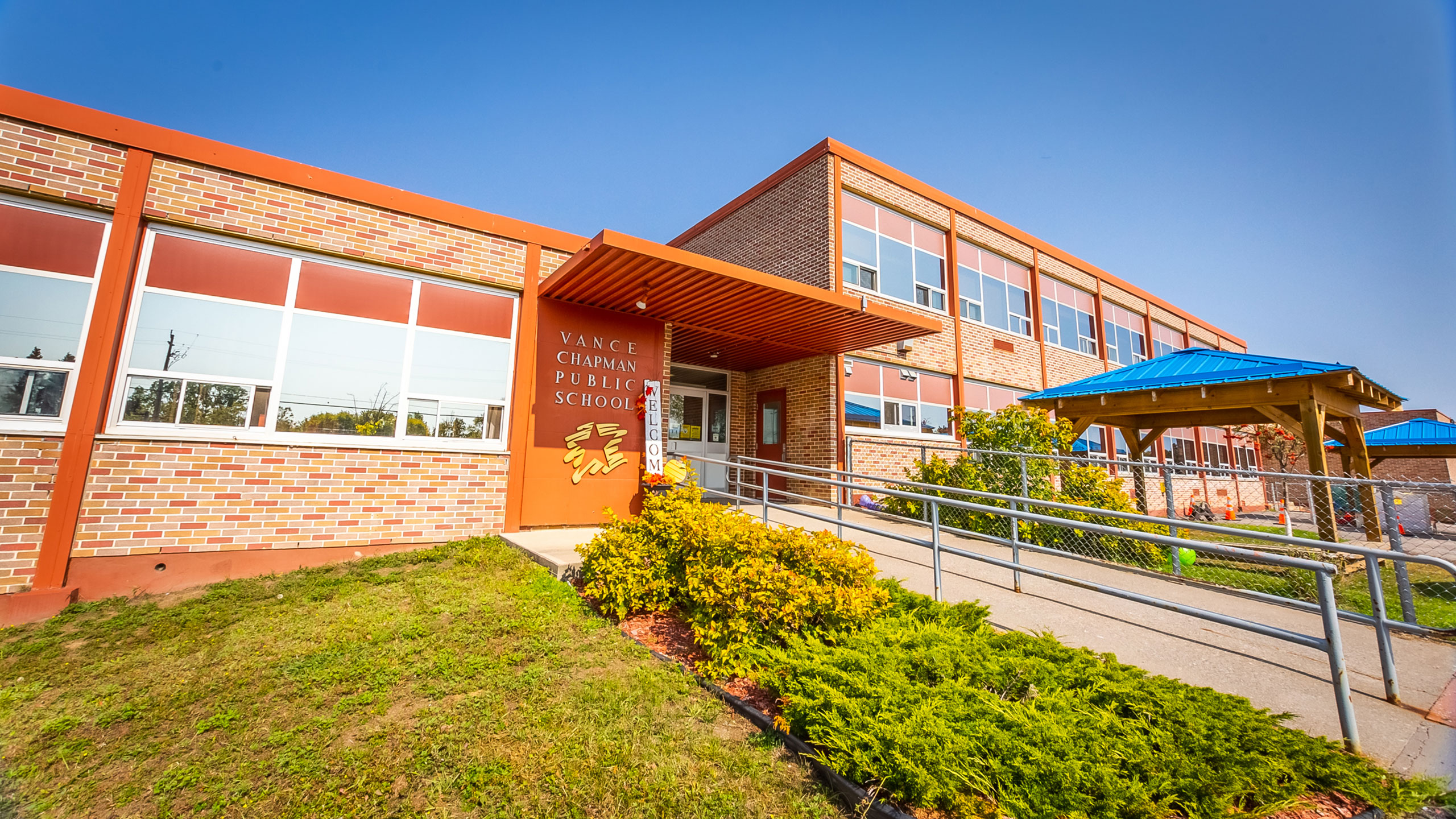 About Vance Chapman
Public School
Welcome
Vance Chapman is a Junior Kindergarten to Grade 8 school in the north side of Thunder Bay and one of 32 elementary schools in the Lakehead District School Board. We currently have approximately 330 students enrolled.
We are proud members of the Superior Collegiate and Vocational Institute family of schools. GO GRYPHONS!!
We have the greatest student body any school could ask for. We work hard every day at becoming good learners, good citizens, and behaving in way that is respectful to ourselves, others, and to learning. Throughout our school, you will see evidence of students demonstrating their commitment to these principles.
In addition to our fine students, we have a staff that cares deeply about the success of our students. They bring a wealth of professional experience and an overall commitment to teaching and learning with them into the classroom every day. Teaching is a demanding job, but we are up to the challenge.
Parents are truly the foundation of our success. We cannot provide enough recognition of the tireless support and overall commitment to the academic, social, physical, and emotional success of all children at Vance Chapman. Whether by volunteering in the school or classroom, joining together in support of our fundraiser or by providing that structured time and location at home for evening homework; your efforts help to make us all better.
Bell Times
Morning Start Bell: 9:00am
First Lunch Bell: 10:40-11:10am
Second Lunch Bell (JK-8): 12:50-1:40pm
End of day Bell: 3:20pm